Black Puffle (Also known as videogamedunkey) Is a puffle in Club Pickle. It is often seen mugging penguins for their supreme and crap.
Black Puffle slang
"Bait" (obvious/well known)
"Bare" (Generic intensifier)
"Batty" (homosexual)
"Bookey" (appalling in nature)
"Buff" (attractive)

"Buffting" (attractive person)

"Butters" (ugly)
"Clapped" (ugly/nasty)
"Dead" (insignificant)
"Dry" (dull or boring)
"Gassed" (to be overwhelmed of yourself (connection to the word "gas" because it means you are full of gas) or overwhelmed because of something else)
"Grimey" (related or similar to Grime (music genre) (not to be confused with "grimy", referring to "grime" (dirt)))
"Peak" (Serious/unfortunate)
"Peng" (attractive)

"Pengting" (attractive person)

"Piff" (attractive)

"Piffting" (attractive person)

"Popping" (active/popular)
"Road" (urban or rough in nature)
"Wassy" (bullshit)
"Washed" (lame)
"Waste" (useless)
Gallery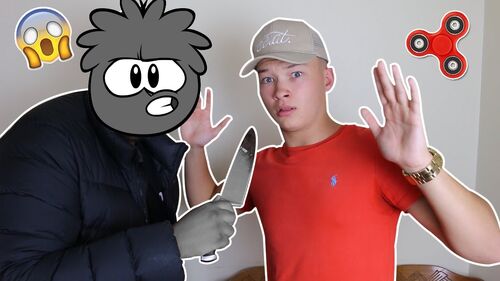 Community content is available under
CC-BY-SA
unless otherwise noted.